ABOUT PAKISTAN INTERNATIONAL AIRLINES
Pakistan International Airlines, also known as PIA is the National Flag Carrier of Pakistan. It flies to over 27 countries connecting almost 95 cities. It's Primary Hub is the Jinnah International Airport, Karachi.
In-Flight Entertainment:
Aboard any PIA flight, there is so much to do that your time will fly faster that your flight. Movies, Music, Games, Duty-Free Shopping, Tourist Information, Maps, and Real-Time Flight Information will keep you entertained for hours. PIA also offers special meal services – gluten free, diabetic, low calorie, Muslim, Hindu and almost all kinds of food, although the special meal has to be ordered 24 hours before your journey begins.
PIA also has a warm and friendly team of staff who are around to help you through your journey. They also strive to keep up with their flight schedules and avoid huge delays.
Traveller Information for PIA Passengers:
Passenger should reach airport as mentioned below due to intensive security arrangements at airports.

Minimum 2 hours before departure time for domestic flights
Minimum 4 hours before departure time for international flights

Counters will be strictly closed 01HR before the departure time.
No wheel chairs requests will be entertained at check-in counter less than 01 hr 15 min prior to departure time.
Only 1 piece of hand luggage weighing 7kgs will be allowed.
No liquids/Gels/Perfumes/Creams allowed in your hand carry, otherwise security will confiscate these items.
(For USA and Canada only), the free baggage allowance will be two pieces of 28 kg each for business and two pieces of 23 kg each for economy cabin, overall dimensions not to exceed 62 inches (Length+Width+Breadth). (Note: This facility is not applicable on other airline sector. On other carrier free baggage allowance is two pieces of 23 KGS each or maximum allowed by that specific carriers for interline traffic)
Boarding gates will be closed for all passengers 30 mins before the departure time, failure to report there will result in off-loading of your bags.
Only the Passengers are allowed to go in to the check-in areas. But passengers who need special assistance will be allowed 1 person to go with them.
Please make sure you read this information and comply with them to avoid any mishandlings/disruption/inconvenience.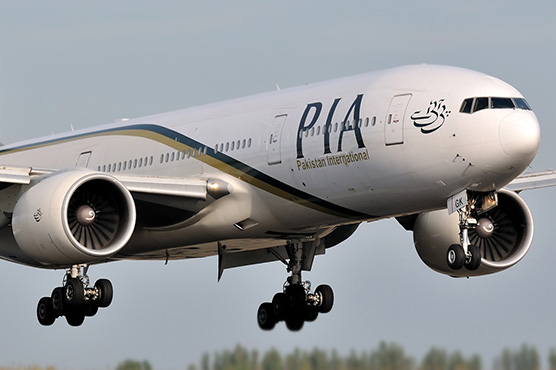 Special Discounts and Promotional Discounts are available all year round especially for through PIA appoved Travel Agents. PIA Awards Plus+ is the frequent flyer programme. The programme allows passengers to get free tickets, excess baggage vouchers, cabin upgrades, and a variety of rewards, special deals, and discounts with participants.  Awards Plus+ miles can be earned by flying PIA and by using the products and services of PIA's partners.
With so much to offer, PIA becomes an obvious option for most of the Travellers who wish to travel in luxury, comfort and peace.